Portfolio Projects
NSL Teleport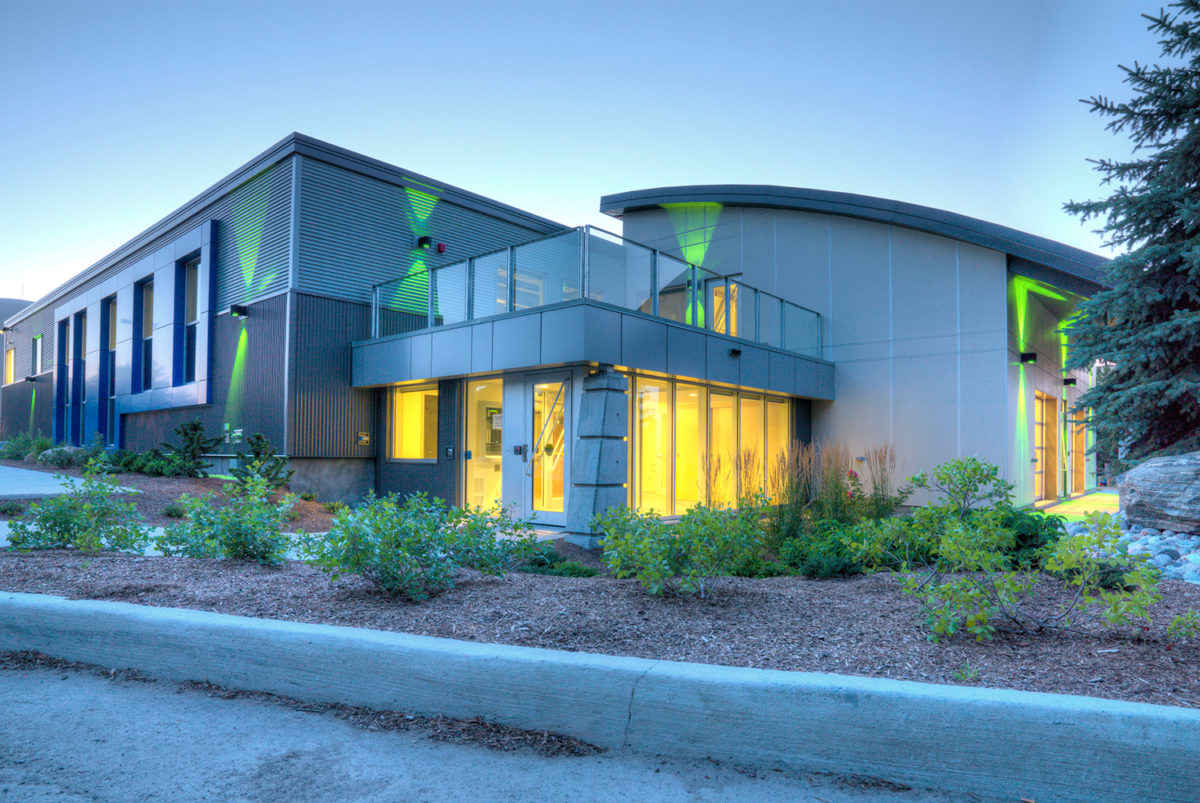 The original building, a windowless structure with very high interior spaces located in an Ottawa industrial park, had been a restaurant before being purchased for use as a data centre and programming and satellite network operations centre. The building was redesigned to support staff (including a staff lounge and general gathering space for entertaining) and technological requirements and also received significant glazing to encourage natural light and a second level on the interior to allow for additional floor space.
The design reflects iconic northern motifs in shape and colour and includes technical solutions for seismic design which are reflected in exposed structural elements and detailing. The project reused existing materials and infrastructure wherever possible, thereby reducing waste. Upgrades resulted in a reduced demand on HVAC systems and included a fully IP enabled control system (for lighting, HVAC and security) to provide flexibility for user comfort.
Access to natural light is provided in all occupied rooms, thus reducing the need for electric light. The space itself was designed to be flexible to allow for future technological changes including flexible work groups and includes a leisure space for staff with access to the outdoors. Outside, glazed overhead garage doors provide access to a covered patio overlooking a stormwater retention pond.