Portfolio Projects
Z6 Urban Lofts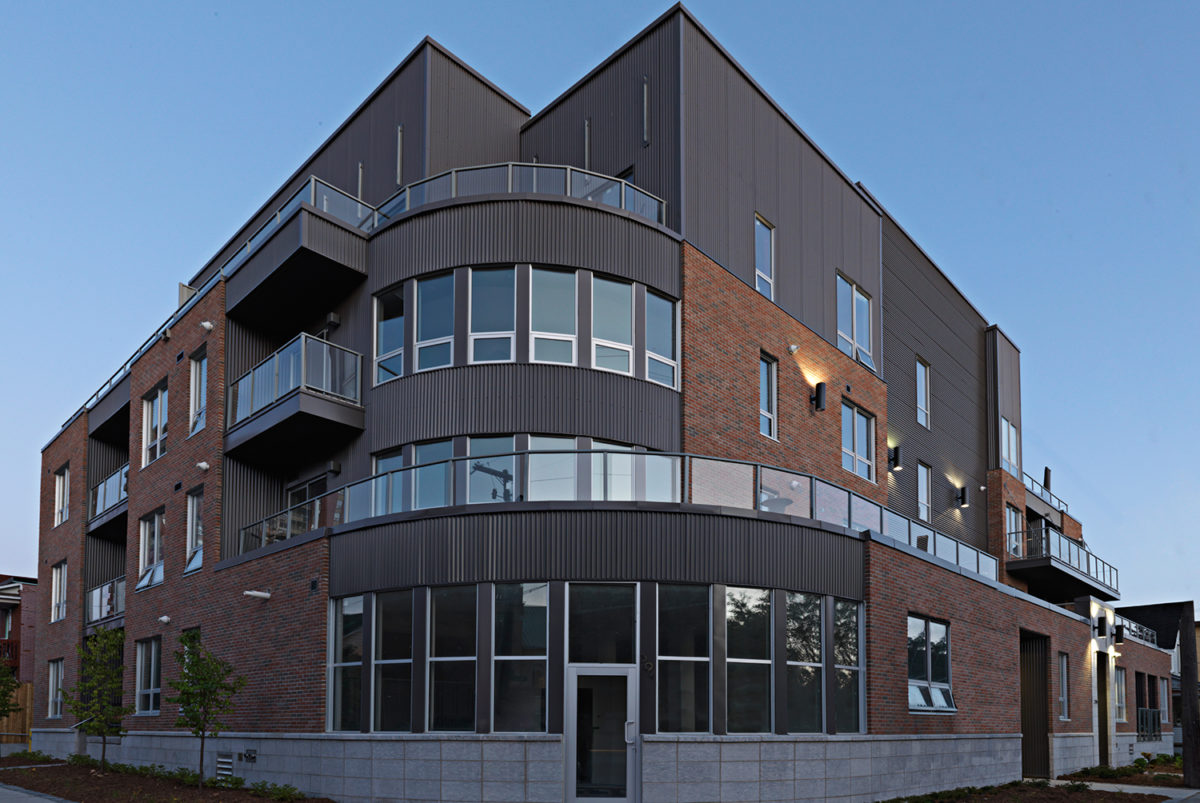 The building has 26 residential condominium apartments ranging in size from small 750 sq ft units up to larger 1200 sq ft penthouse units, providing a range of occupancy and income types. There is one commercial unit at the corner and it, along with one of the residential units, are accessible from the street. In addition, there are four other ground floor units with balconies/terraces, setback from the street in a landscaped garden, providing visible connections between residents and the public.
The development contributes to the urban environment through it's positioning in the neighbourhood context; the building is appropriately scaled for the streets it faces and provides much needed good quality housing for this neighbourhood. The fourth floor recesses provide and maintain a visual connection to the sky for pedestrians. The front of the building provides a comfortable single storey at the immediate sidewalk context and then recesses the upper storeys to maintain a good visual connection between sky and street, avoiding the urban canyon effect while ensuring a positive street presence.
The materials used on the building reflect both a contemporary aesthetic of painted and galvanized steel, brick and stone while also respecting traditional colour schemes; for example, the warm red roughly textured brick and natural limestone are similar to those materials used in the community over the past century.