Who Is DCA?
Advocating for Architecture
The following explains the 4 key areas of focus for Architects DCA when it comes to advocating for the role of architects in society:
Supporting local firms
Architecture contracts are sometimes awarded to large multi-disciplinary firms from out of town, when immense talent exists right here in Ottawa. Instead of going outside of the capital, we need to demonstrate that the same work assigned to a large firm can be awarded to two or three small-to-medium local firms. In addition to supporting the local economy, this scenario offers the added benefit of knowledge and familiarity with the city where the project is located. From existing relationships with City Hall to an appreciation and understanding of local history and design, supporting local should be obvious. And where collaboration with large out-of-town firms is needed, due to their unique specialty experience, these partnerships need to be truly collaborative. As a SME (small to medium enterprise) we've regularly been involved in projects worth tens of millions of dollars, as have most other SME architecture practices in the city. There's no reason to imagine that large or complex projects can't be managed by experienced local firms.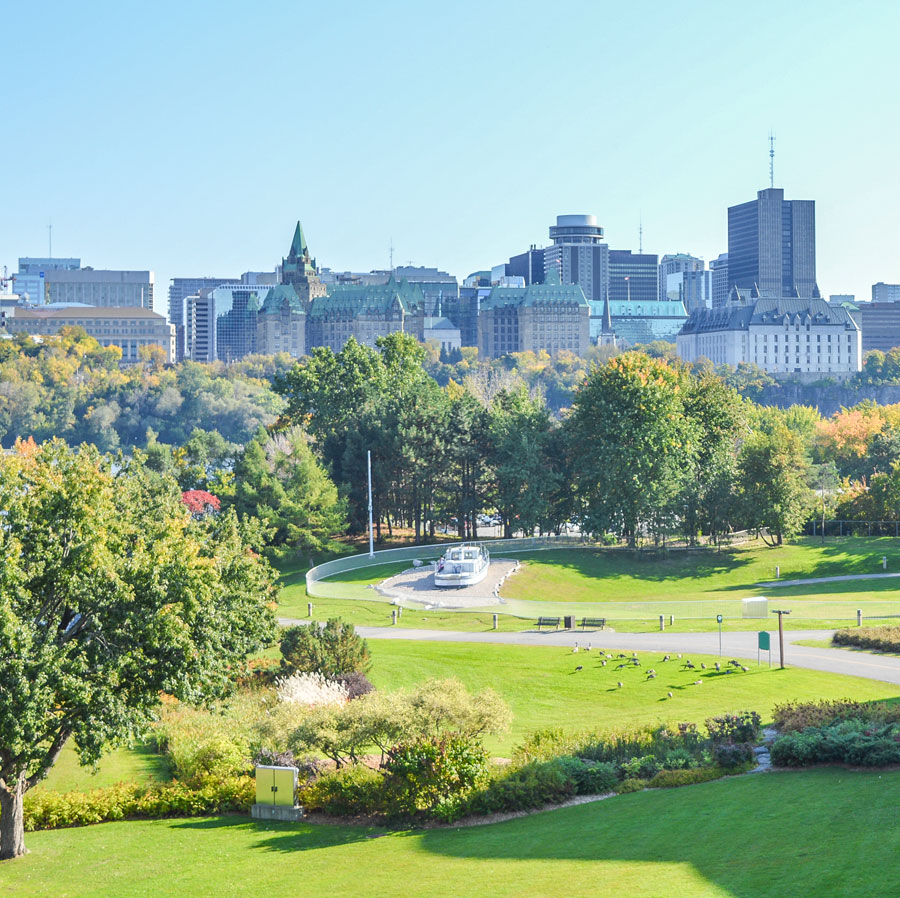 Association membership and volunteerism
One of the best ways to create positive networks for collaboration, learning, and professional development is through active membership or volunteerism in provincial and federal associations such as the Ontario Association of Architects and Royal Architectural Institute of Canada. Participation in such bodies encourages a much more supportive and collegial vibe, and also has the power to cultivate partnerships that can lead to projects. It creates a shared voice on key issues that affect the entire profession, allowing for a singular voice to be amplified. At the grassroots level, getting involved with the Ottawa Regional Society of Architects, Heritage Ottawa or a local business improvement, community or similar board helps create a positive network for communities to show how #architectscanhelp
Political Engagement
Because the policies and official plans of cities are so inextricably linked to the efforts of architects, it's imperative that the architecture community exercise its right to participate in the greater conversation. This means being engaged, vocal and astute. Complaining doesn't get us anywhere. But thoughtful, measured arguments based in fact can. Developing a shared voice for conversations on the role of architecture in cities is essential to our role in working for the public interest. This comes with challenges since political activism can be polarizing, and affect one's relationships with clients/potential clients. Walking that fine line is a continuous challenge, especially in today's politically charged, social media dominated discourse.
Good Design
Good design begins with demanding that procurement departments stop placing value on the lowest bidder. Instead, they should be focused on quality, skill and design innovation. Current procurement models think they focus on quality, but once a minimum technical threshold is met, the selection of consultants is driven largely by fee: who can bid cheapest, deliver the minimum services asked for, and is willing to take the business or professional risks that the project asks for. Our built environment deserves a more thoughtful approach that leads to better design and extended lifecycle.
When a Request for Proposal (RFP) asks for the impossible, or procurement departments don't know what they're asking for, the public suffers; school board and municipal procurement departments who treat the purchase of professional services the same as purchase of paper goods or lawn maintenance fail to act in the public interest and do a disservice to the government departments they serve. Decades of case study, and law, in the United States, as well as from around the world, show that Quality Based Selection (QBS) improves the quality of the built environment.
The common procurement practice known as the P3 model (public/private partnerships) has been abundantly proven to deliver lower lifecycle value, greater cost, longer project completion time, and mediocre design. The architecture community needs to continuously voice its concerns on the impact of the P3 model on our built environment, and drive home why quality, skill and design innovation matter more than cost in the long run.
Why does this matter? The role of an architect in the design of new buildings, and the renovation of existing ones, has a significant impact on the functionality, lifecycle value and energy performance of the resulting building. If an architect can innovate, developing ideas to make the building function better, improve the community, or save on operations and maintenance costs, isn't that worth something?
Its not about spending more money but about spending that money wisely.
We create buildings to house our families and provide a place to learn and work. We create works of architecture that reflect our culture. Who we are is manifested in what we build, and leaves a legacy for future generations. We should build the best we can, for the budget, and leave a lasting legacy for future generations.