Portfolio Projects
MINI Ottawa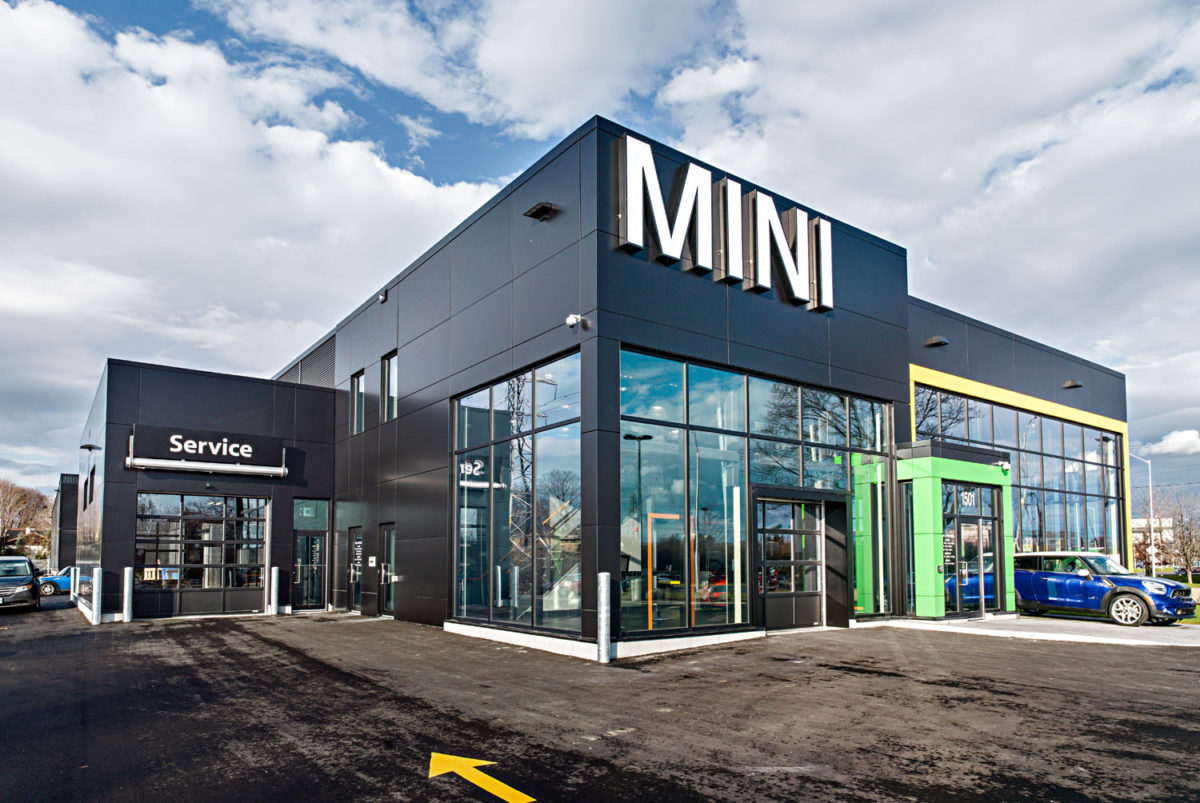 The project sought to redevelop portions of an existing building dating from the 1960's which originally had some street presence as office and commercial use with warehouse/garage below grade and at the rear. The front portion of the original building was demolished, retaining the rear warehouse for on-going use as a vehicle repair facility. This volume has been reclad to visually and programmatically tie in to the rest of the building.
The harmonic integration of new and existing results in a strong built form with service uses and secure storage away from public spaces and streets. The new addition brings the building close to the street frontage, creating a vibrant and exciting opportunity for visual engagement with passersby. The building massing is a series of rectilinear forms, of varying height and scale which are clad in high gloss metal panels in a consistent black.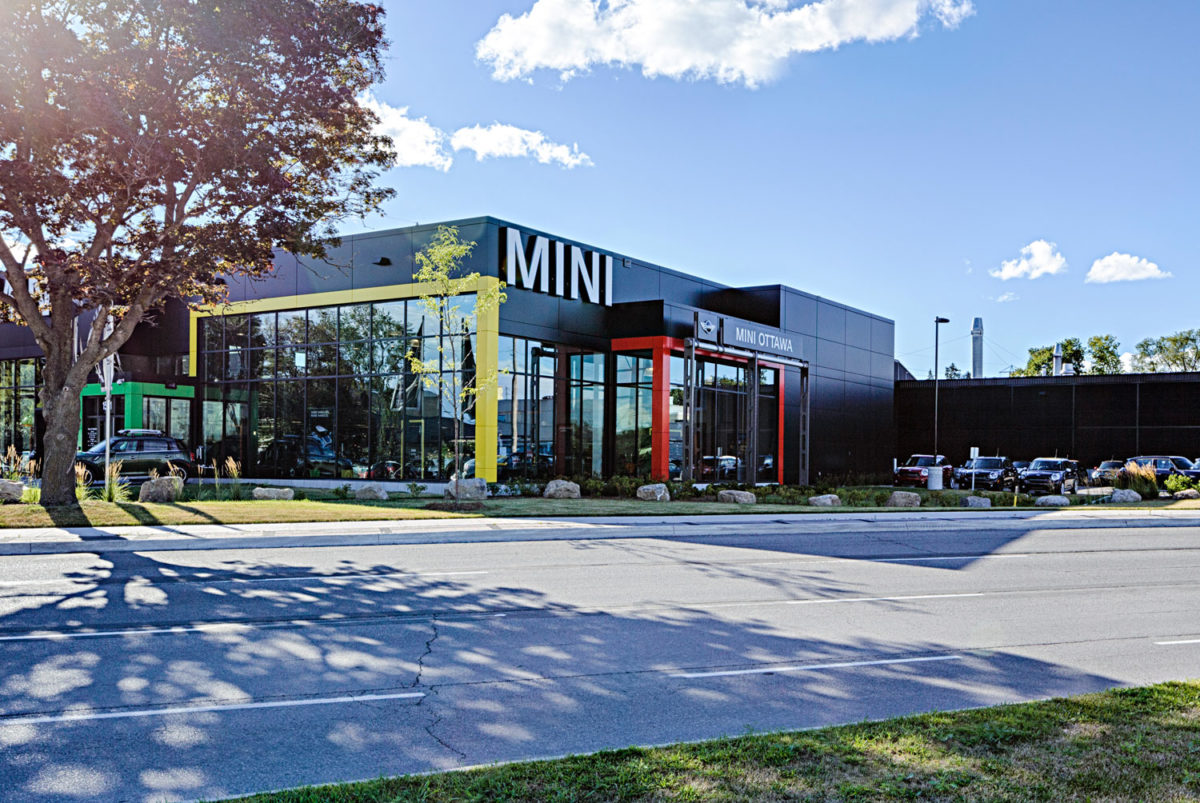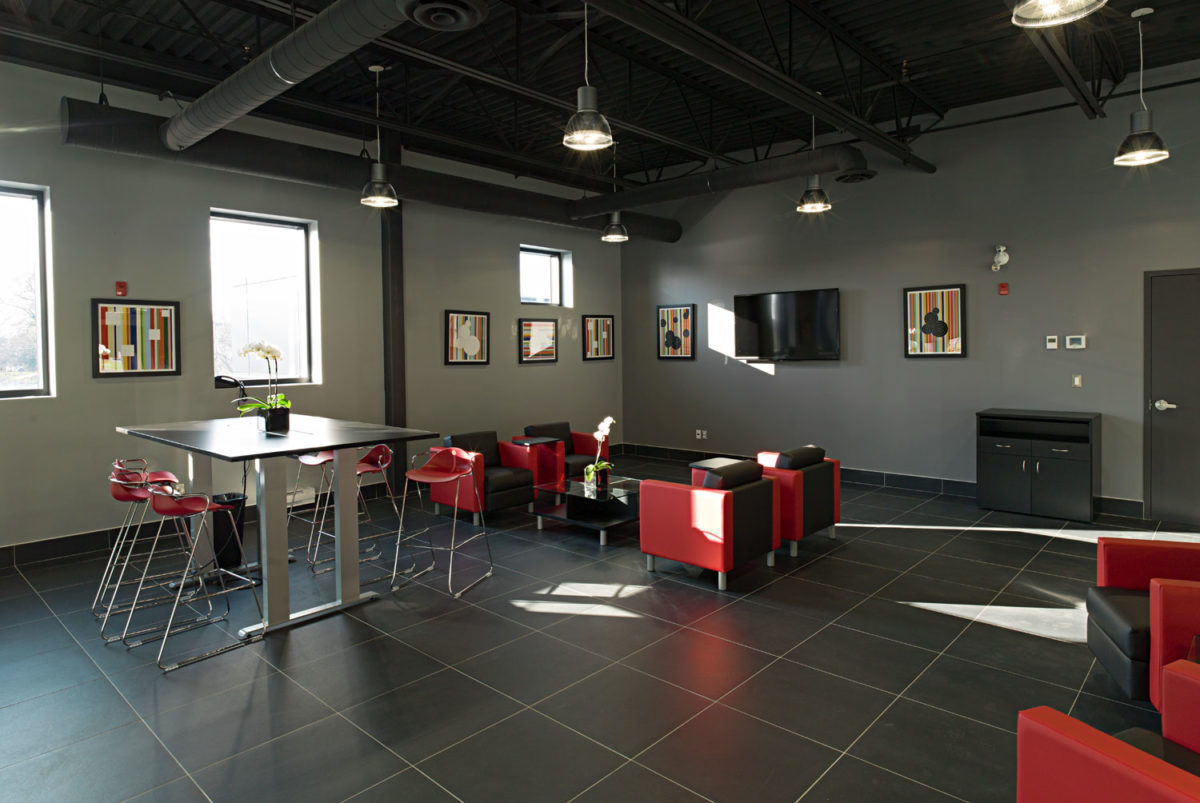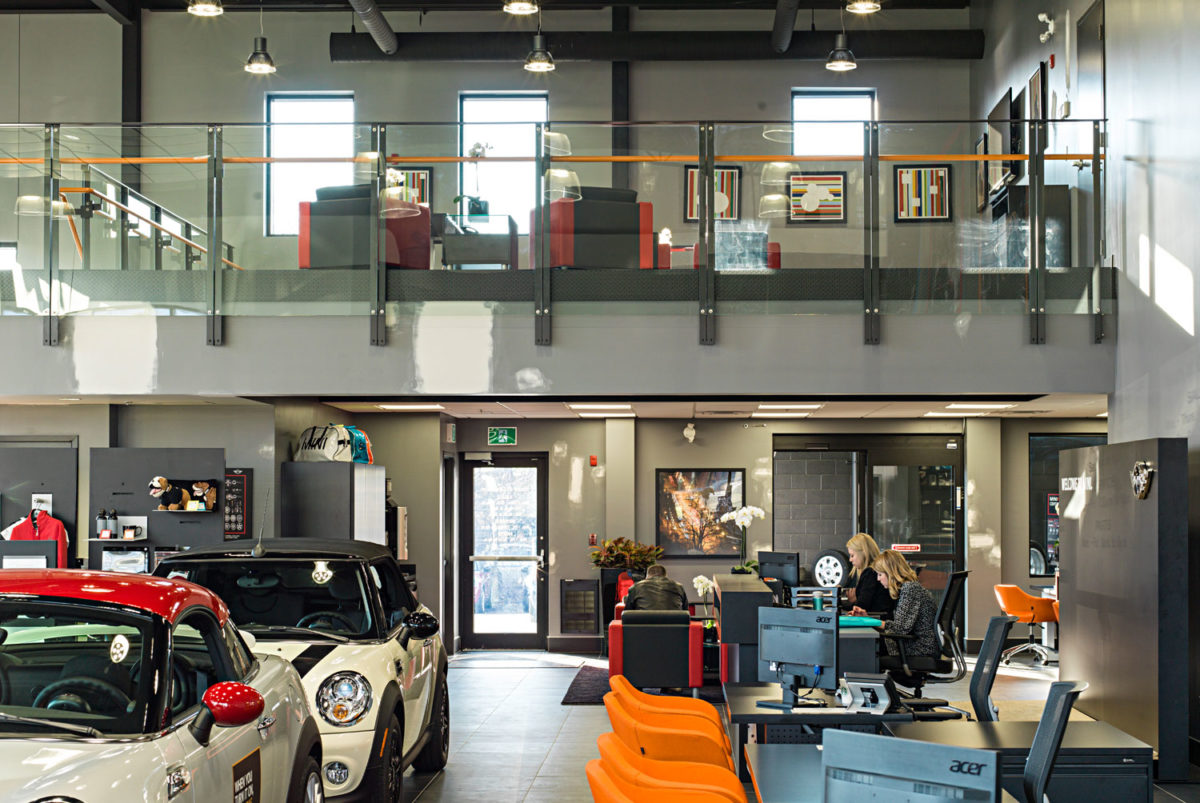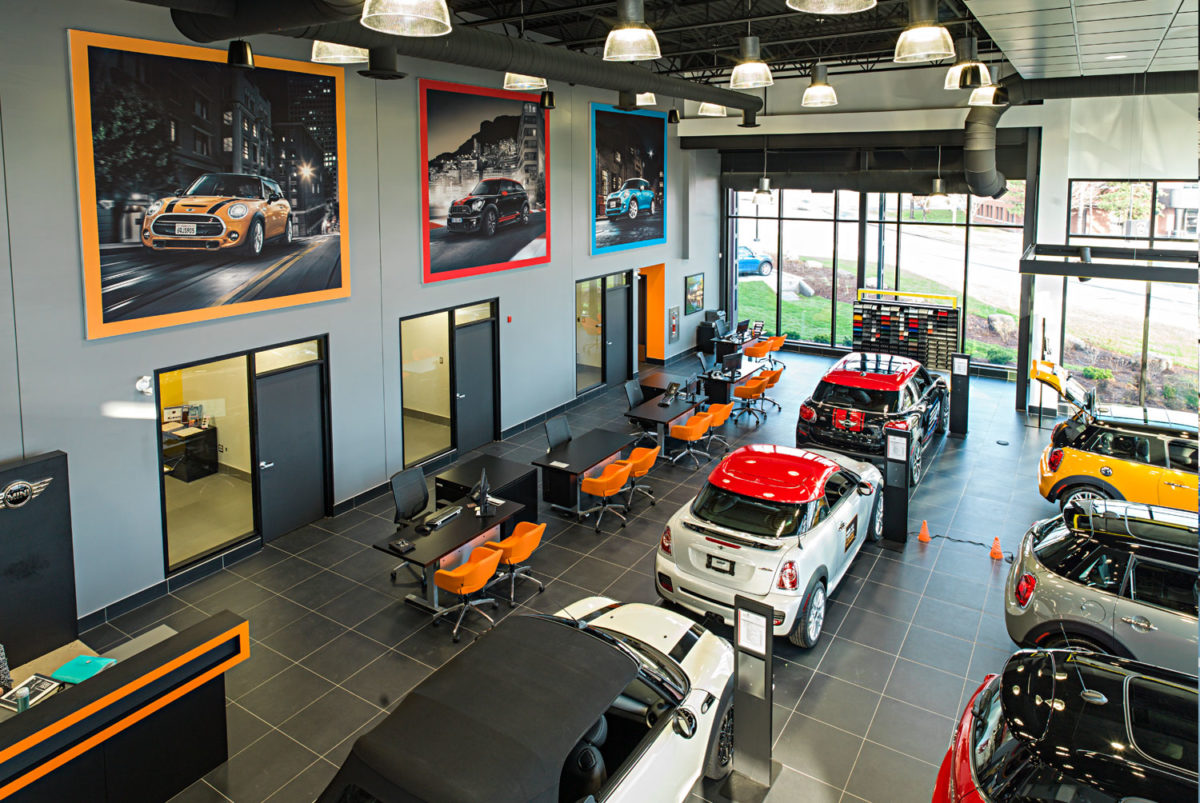 Volume edges and projections are clad in bright accent colours to create visual interest. Extensive clear glazing fronts the street edges. Interior lighting showcases the building at night, creating transparency and engaging the public. In this way, the brand identity of the dealership is positively interpreted as excellence in urban design while maintaining the specific identity of the building's function.