Portfolio Projects
360 Lofts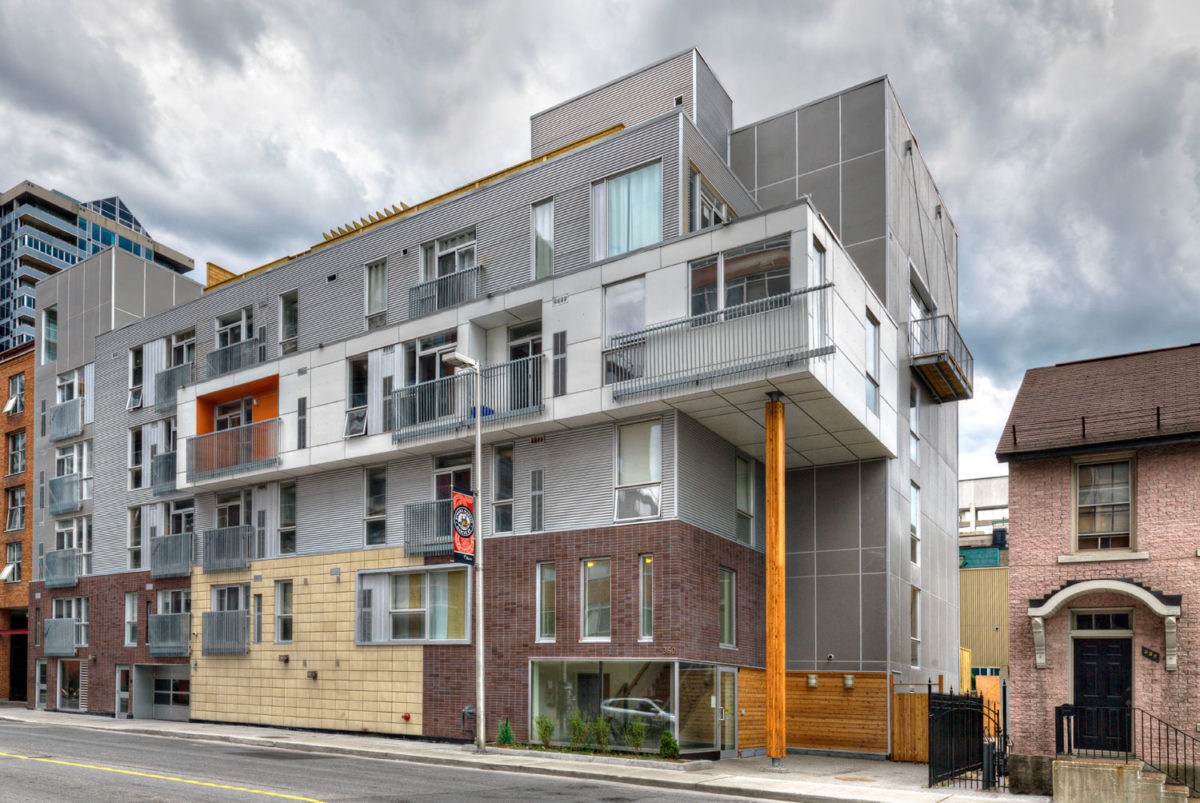 Located on the west side of Cumberland Avenue, between York and George, this condo development includes 38 units within walking distance of core amenities. The building features different materials and bold colours to clad the building at the street level and creates a sense of rhythm and articulation. The cantilevered third floor projects out past the front and side of the building to create a dynamic form.
Space for a public art installation was created on the building façade which formed part of the planning approval through consultation with the City. A forecourt is created at the street level with a dramatic exposed wood column that helps to form a sheltered recess near the entry.
The wood frame structure is sustainable by nature; the project received the prestigious WoodWorks 2012 Design Excellence Award (Multi-Unit) in recognition of this achievement and for its contribution to awareness of the appeal of wood construction in Ontario. This project showcases a successful contemporary, in-fill construction in the four to six storey scale and demonstrates that design quality does not need to be compromised in modestly scaled developments.