Portfolio Projects
Delta Hotels Ottawa City Centre Pool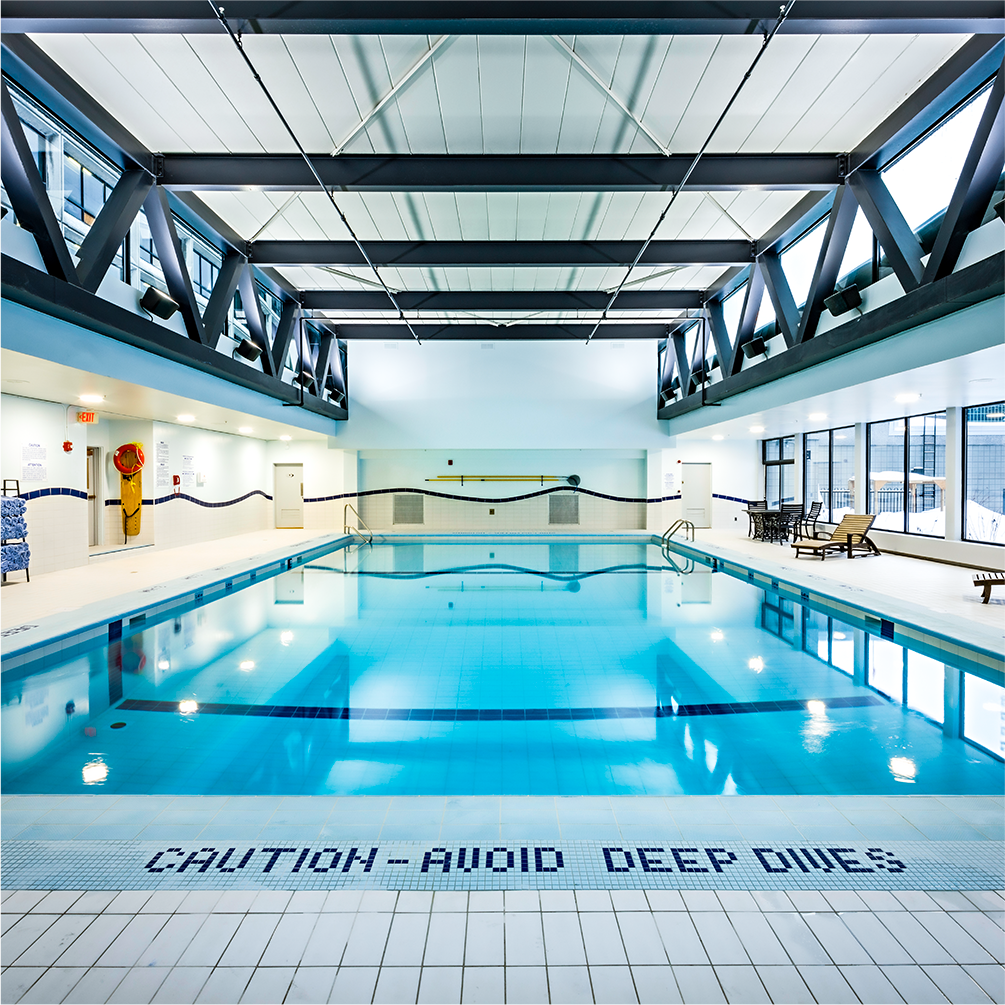 Over the course of the winter and spring of 2018, we worked with Delta Hotel management to refine the scope of the project and approach, and then, by the end of the summer, completed drawings and specifications for the repairs and retiling of the pool and deck. Over the fall, the construction work was completed and the pool was filled and commissioned in early February.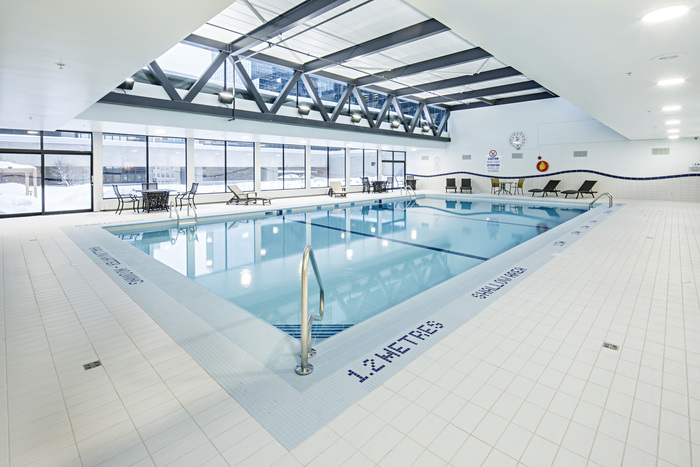 In the design process, safety around the pool is as important as making it not leak. We were fortunate to work with some expert help in selecting the right products and systems to apply to the concrete structure to get a watertight system.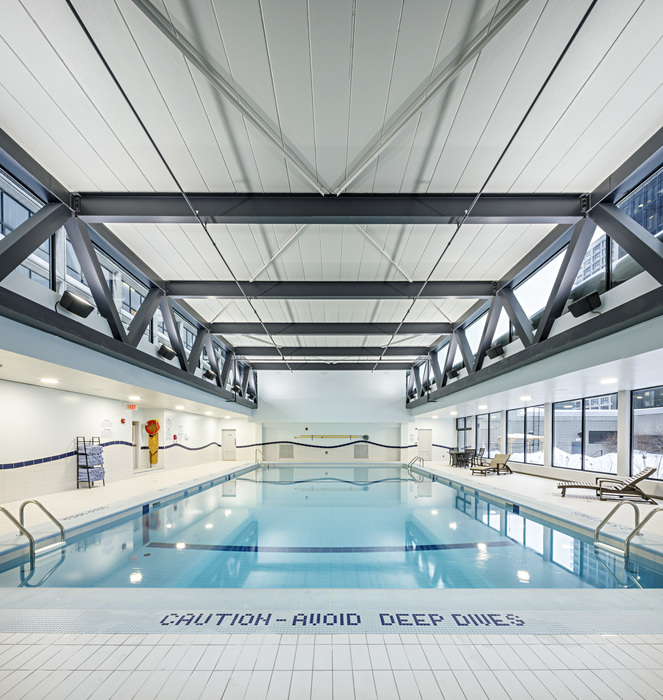 Specialty Italian tile specifically designed for swimming pools was used. Rich blues and accent colours, along with edges made for steps, inside and outside corners makes for a seamless transition from the decorative wall tile to the floor and down into the pool basin. Aside from looking good, the tile helps swimmers visually orient themselves at transitions in pool depth as well as at the edges of the pool and stairs. Custom made depth markers and mosaics along the perimeter complete not only the look, but add to the safety. Fresh paint on the walls and ceilings round out the repairs.