Portfolio Projects
St. George's Church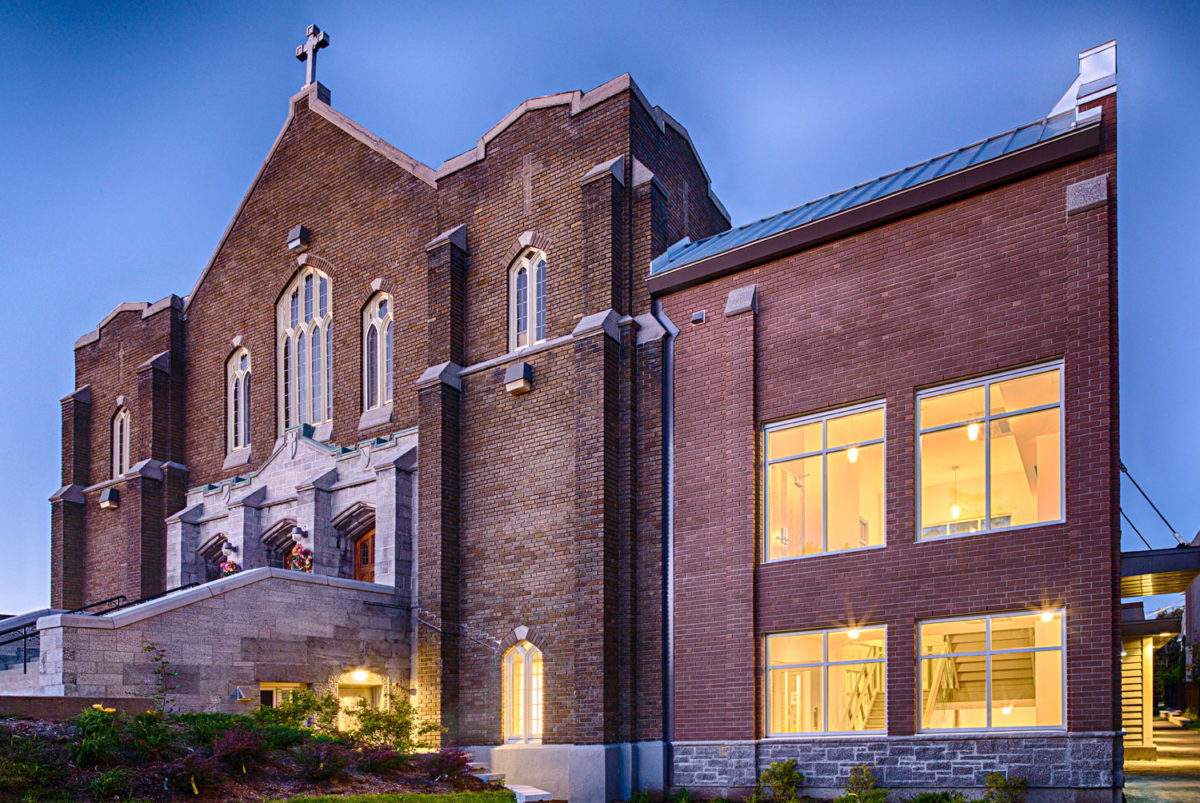 This century old church was suffering from a series of challenges. Historic stone stairs were causing leaks inside the building and the single large multi-purpose basement space could not be divided for multiple simultaneous uses. A lack of washrooms, combined with outdated mechanical and electrical systems meant that the church could not attract community groups for rentals nor engage with the parish for church events.
A 1960's era renovation had removed the only connection between the sanctuary and hall, forcing parishioners to wait for an elevator or go outside to reach the building's only washroom in the basement.
The renovation and addition restored the stone stairs and detailing; created new multi-function spaces for small to large gatherings (20 to 300) and remediated contaminated material from inside the building.
An addition along the south side provided new washrooms, storage rooms and a kitchen for catered events. A new staircase connects the hall with the sanctuary, restoring a circulation path and improving connectivity between functions and spaces. The parking lot was redesigned and incorporates new handicapped access, landscaping and grading.