News & Media
Wood Works Awards press release
November 9, 2012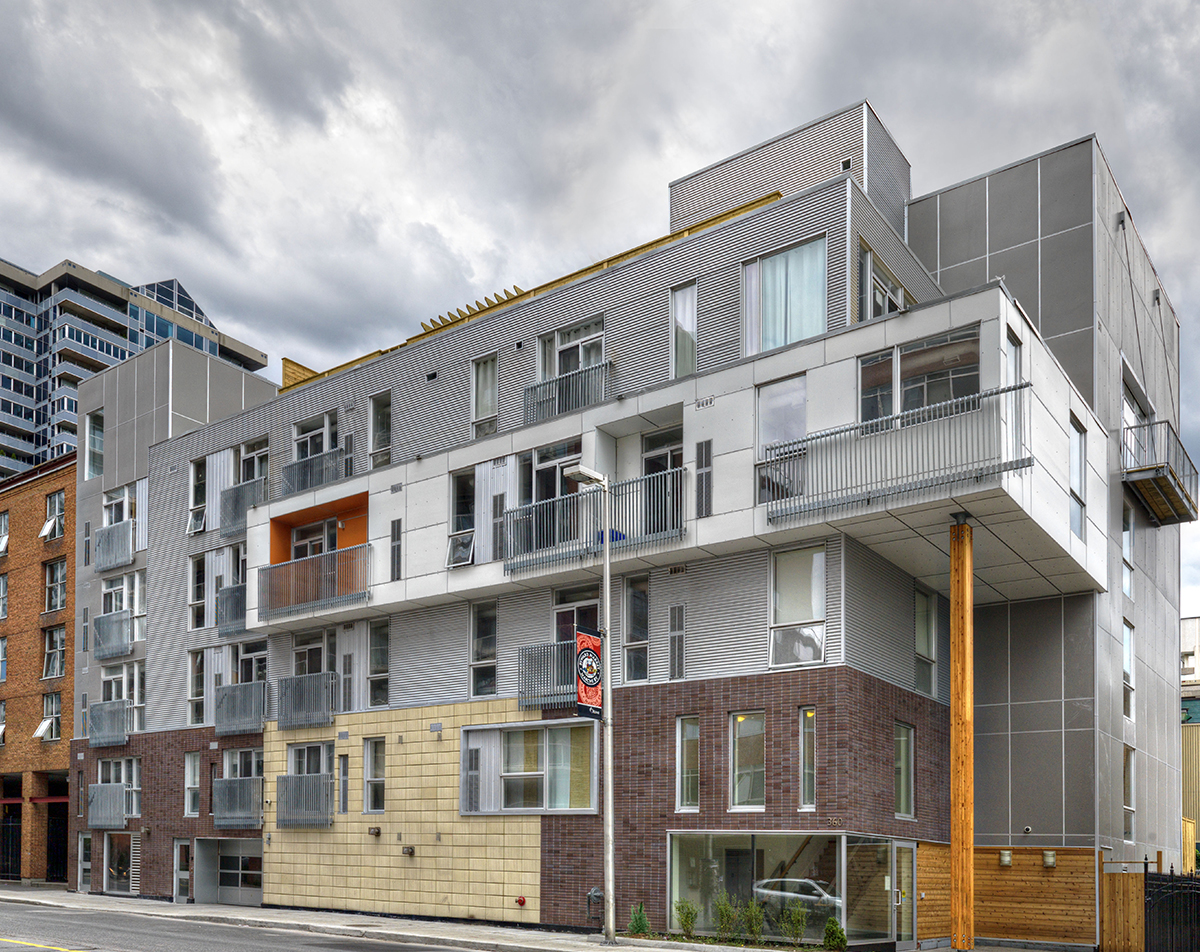 360 Lofts Condo wins provincial design award!
Project: 360 Lofts Condominium, Ottawa
Architect: Farrow Dreessen Architect Inc. (successor firm to Dreessen Architect)
Engineer: AAR
Wood construction was an early choice for this 38 unit, 2072 m2 condominium apartment building due to the tight footprint of the property and limited site access. There was no room for a tower crane, lay-away space or formwork. The building is designed to fit the site with zero lot line clearance on one side, less than 0.6m on the front, 3m on the rear and 2m on the remaining side. The regular footprint of the building was varied on each floor, giving a dynamic quality to the building while maintaining regularity in construction and framing.
Through a skilled interpretation of the building code, from the street the building design appears to be six stories in height, a taller-seeming building than would normally be possible without pursuing an alternative solution. The building is an affordable, attractive and exciting in-fill development that demonstrates the significant construction advantages wood can bring to urban in-fill projects.