News & Media
Volunteering and advocacy
June 19, 2019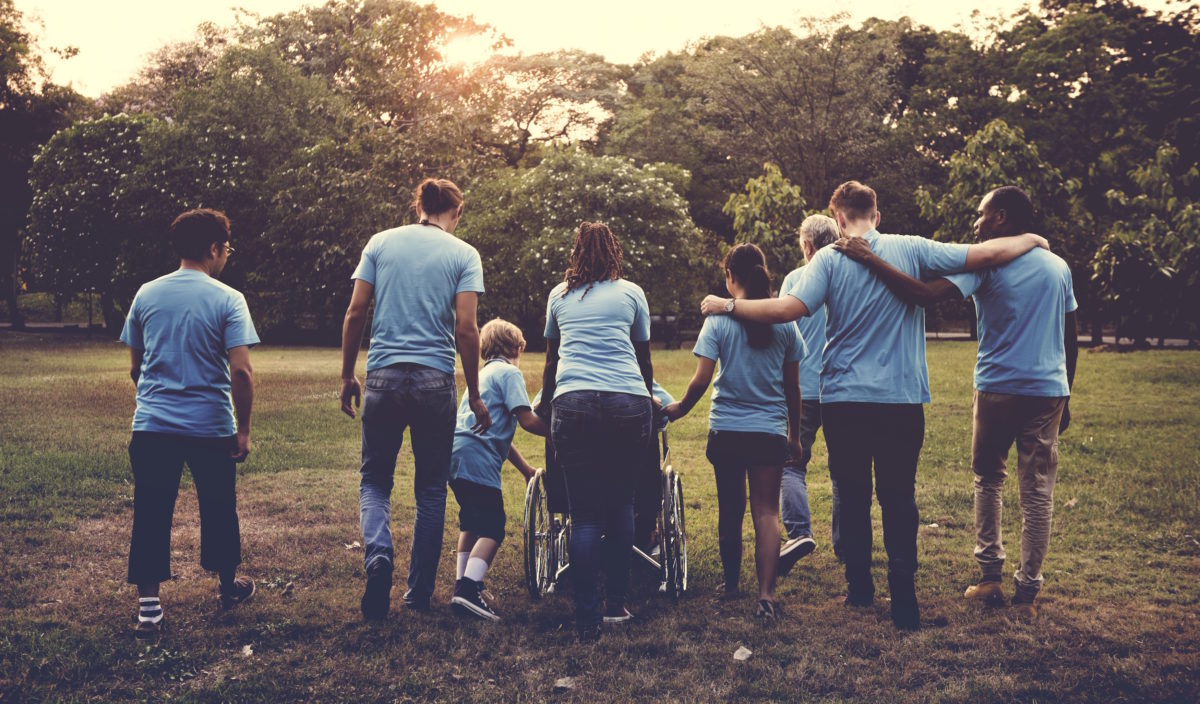 Two weeks ago at the OAA Annual General Meeting, Heather Dubbeldam, OAA, FRAIC, was awarded the G. Randy Roberts Service Award. This award celebrates an OAA member for their extraordinary service to the membership. In her acceptance speech, Heather talked about her role in the Toronto Society of Architects, founder of BEAT (Bringing Equality to Architecture – Toronto), which has now expanded nationally to increase awareness of equity in the profession. She embodies the idea of volunteerism as a cultural norm.
Later in the meeting, Certificates of Long-Standing were awarded to a number of architects who have been licensed for more than 50 years. As each member accepted their certificate, they spoke briefly on their professional practice and history. Each one referenced a need to become involved, give back to society, and donate time. Some were members of clubs like the Rotary Club; others had been life-long mentors or teachers in the profession, creating a culture that passes learning on to others. But all extoled the virtues of giving back to the profession through volunteerism.
Recently, one of our own office leaders asked me to summarize what committees I serve on. This got me thinking.
Currently, I serve as Chair of ORSA, the Ottawa Regional Society of Architects. That, however, is coming to an end this week, as I only have so much time in my day, and, frankly, am still tired from serving on OAA Council for 6 years, and as OAA President for two of those six. That presidential role was over 30 hours per week, for two years flat out, plus travel time to many meetings across the province, and sometimes, around the country. I also still serve on an OAA regulatory Committee and am wrapping up my involvement in the OAA Shift 2019 program, having worked closely with staff, other members of council and other volunteers over the past 3 years to get this program launched. I continue to serve on a national committee that administers the professional licensing exam for architects in Canada, a term which ends this year, after 7 years. I am a member of the local business improvement area board of managers. The one major volunteer commitment I want to dedicate my time to is also national, and is comprised of a diverse group of architects from across the country; we are working to develop and support an Architecture Policy for Canada, as reported in Canadian Architect.
Prior to serving on OAA Council, I served for 6 years on an OAA Committee; while on Council, I served on more than 2 dozen committees, boards and other ad hoc working groups.
In other words, I don't know what it means to not be a volunteer. To dedicate my time to giving back to the profession, to society, to my community.
But it's time for a break.
Society often talks about needing diversity; that includes having a diversity of voices, a diversity of thought. If we want committees, boards and panels to represent society, we need people of different backgrounds, educations, and thought processes to present their perspectives. Think about it this way: if our leadership was comprised of people who all went to the same university, at around the same time, and took the same sorts of courses, and then worked in similar fields, thought leadership is going to look awfully similar.
So stepping back from some of my volunteer roles means making room for new voices, new ideas and a fresh perspective.
But it also means that I can focus on the important tasks: spending time with my family, my practice and the advocacy things that matter most to me: making a cultural, societal, shift in how we create a future for architecture (#riseforarchitecture) in Canada.
The other side to this, of course, is that someone needs to step forward.
Volunteering gives back to your community. It helps raise a voice for the profession within advocacy groups like ORSA; or business groups, like the BIA; or community associations, school boards, food banks, or religious organizations. There is a sense of belonging, and sense of purpose, that comes from this. And yes, its hard to do. Everyone has a limited amount of time to give, because we're all busy raising families, working or otherwise living. My "call to action" isn't to suggest that a lifetime of service is sole purpose of life, but to suggest that we all think of a way to give a few hours. To find a cause that matters to each of us, and to commit to a way to make things better by investing time and energy to leave the world a better place. Unsure of where to start? Check out Volunteer Ottawa.
Find a cause, get involved.