News & Media
The future of architecture: valuing and expanding on our heritage
January 24, 2019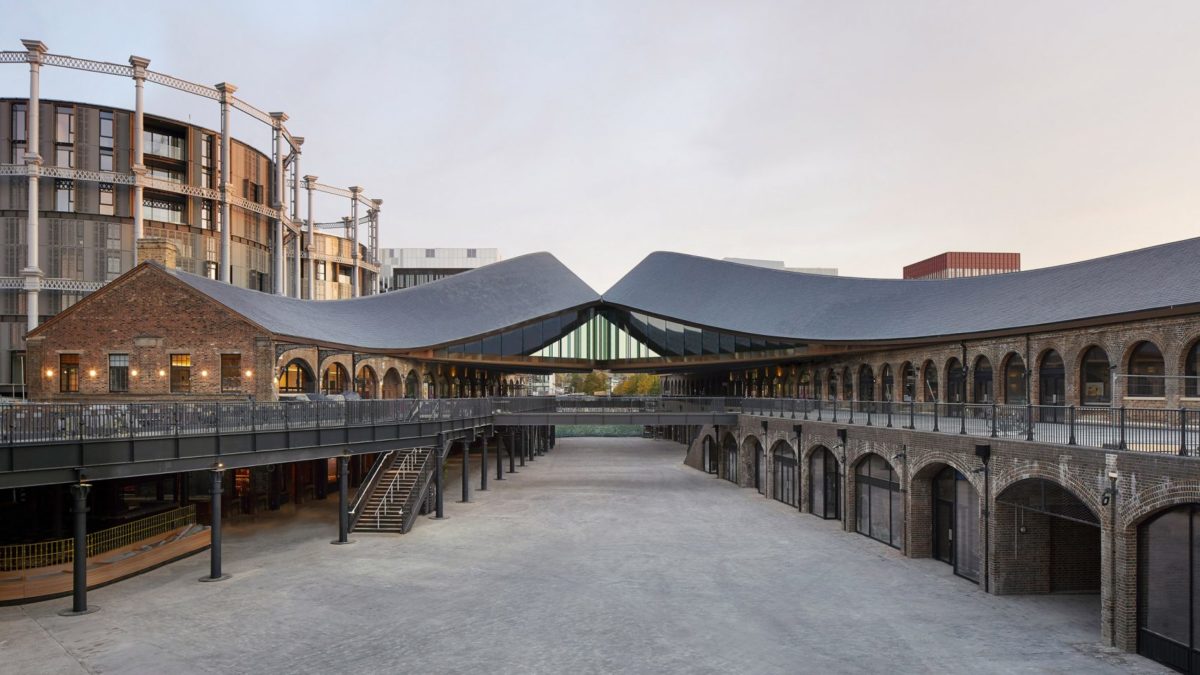 In August of this year, I graduated for the second time.
After having spent four years deep in academia at the University of Toronto – Major in History, double minor in English and East Asian Studies – heading back to school wasn't in my plan. I pushed to take my final semester abroad, and ended up in Hong Kong. I discovered I qualified for an Ancestry Visa and ended up spending two years living and working in England. I travelled every opportunity that I could. In the end, I discovered that what drew me to study history in the first place was tied to places and the buildings that occupied them; the backdrops to the stories of humanity.
Everywhere that I went, there were stories tied to bricks and stones – generations living and working in the same spaces that they had added to and adapted for their evolving needs and shifts in society. Buildings that had been destroyed in fire or war, sometimes restored to hide their scars, sometimes not – empty spaces infilled with new glass and metal creations standing in juxtaposition with the old. They were interesting, they sparked conversation and curiosity, and more often than not, were a draw for tourists and artists alike with unexpected colours and materials in strange places. These buildings speak to us, remind us that there were things before us, other lives that shared our spaces. Overall, new projects in places like London's King's Cross – the Coal Drops Yard, Gasholder Lofts, Central St. Martin's – seek to bring the history of the neighbourhoods to light rather than demolishing entirely and building anew. You know, walking those streets, the industry and past that built up the neighbourhood, and that makes the spaces all the more valuable for it.
When I came home, I was brought on to act as a research assistant at a small architectural firm. They had been requested to do a report on the historical significance of a small water pumping station, built in 1899, to service the Region of Waterloo, with the potential for the firm to create a proposal for the expansion or transformation of this structure into something new. This project led me to reconsider what I wanted to do with my history degree; I had the opportunity to enter graduate school, perhaps eventually teach students in a cycle of reading and writing papers, or I could actively work in communities to shape the spaces we interact with – help create things worth preserving for future generations to create history in, and help our collective histories remain relevant to our future.
We should, as a collective, both value our heritage and expand on it. The things we create, and leave behind, speak to what we value as a society – and while Canada is a much younger country than our European counterparts, I think that we should focus more on designing interesting, efficient, buildings rather than the glass condo blocks dominating the Greater Toronto Area, or faceless tract homes and SmartCentres that all look alike.
I like the idea of working towards creating Canadian cities that reflect both our pasts and our changing demographics. I like the idea of infill projects and the rehabilitation of historical structures, restructuring the modern urban landscape and focusing more on what works for pedestrians and the human psyche rather than the urban sprawl we as a society fell prey to over the past fifty years. When it comes to buildings, what we leave behind shapes the face of a city and the community, and I know we can do better.
Coal Drops Yard, London by Heatherwick Studio. Photography by Hufton + Crow.