News & Media
Put roads on a diet
December 20, 2022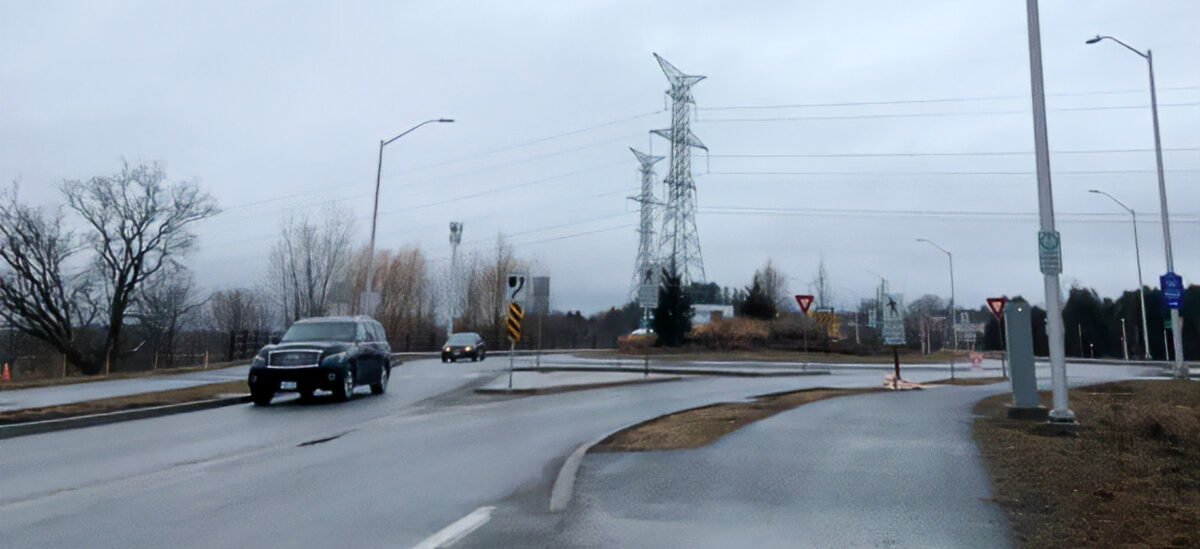 Ottawa has a road problem.
Decades of underinvestment in affordable transit, combined with continued expansion of car-dependent suburban communities and a housing affordability crisis, has resulted in communities being built outside the greenbelt. These are some of the fastest-growing neighbourhoods in the city.
This growth has been supported by city council and staff, part of a "drive until you qualify" push for housing affordability.
Developers take large financial risks to plan communities, following city guidance, in order to provide housing that is affordable for families, combined with new parks, shopping and serviced land for schools and other social infrastructure. We can complain about this, but they are following the rules and they provide vital options for the housing we need.
But these decisions have generational impact. Building communities with insufficient transit and lack of road capacity chokes the ability of people to travel around the broader city.
Consider the widening of the Airport Parkway. The city has committed billions to extend and improve the Trillium Line South rail line to improve transit access. The concept of induced demand suggests that widening a road doesn't help with congestion. With the planned renewal of the South Keys shopping plaza and residential growth in Ottawa's southern communities, adding more lanes of traffic will undermine the public transit investment.
The proposed design effectively creates a divided highway with four lanes, which deposits more vehicles on an already-overloaded Bronson Avenue, which has zero room for growth. Does it make sense to add more upstream capacity if the downstream outlet remains fixed?
In the east end, there's a growing community around the village of Navan. Major developments have provided homes for hundreds of families but there has been insufficient growth of related transit infrastructure. An $8-million park-and-ride at Brian Coburn Boulevard and Navan Road goes largely unused due to insufficient, unreliable transit service. Stage 2 of the LRT brings better transit to the northern edge of Orléans but does little for growth south of Innes Road.
Drivers use Navan Road, a decades-old, narrow, two-lane country road. The intersection at the Blackburn Bypass, a 1980s' construction meant to address traffic demands in Orléans, is routinely congested for brief peak periods. The lack of a park-and-ride at Blair Station, combined with easy access to Highway 417 from Innes, makes for a difficult argument to take transit instead.
Multiple options have been proposed. A current leading contender, called "Option 7" proposes a new multi-lane, divided, limited-access parkway running along and through the edges of the Mer Bleue Bog. Controlled by the National Capital Commission, this land is critical to the environmental health of the bog. The NCC has indicated it will not support this option.
It may make more sense to improve Navan Road, construct dedicated bus lanes from the Brian Coburn park-and-ride to the Blair LRT station, and make sure that transit is frequent and reliable. Induced demand suggests that if drivers see buses zooming past them while they sit in traffic, more of them may be encouraged to leave their cars behind.
In both examples, we are talking about hundreds of millions of dollars in design and construction costs. Both projects come with millions in additional annual costs for snow-clearing and other maintenance. Both seek to solve a perceived congestion problem that lasts for brief periods at peak commute times. If we implement both, and want to maintain a moderate taxation rate, it will be at the social cost of housing, cultural and community spaces, parks or other sustainability investments.
It is not too late to do the following:
We need to make our communities complete by implementing walkable, accessible, bikeable networks within communities to access services and daily needs within a 15-minute community;
We need to improve transit within communities;
We need to improve transit connections from communities to the LRT.
If we don't, we are choosing to bury ourselves in costs to incrementally improve the lives of the few by reducing commuting times by minutes or seconds. We deprive our city of a sustainable future and perpetuate outmoded planning of growth.
This article was also published in the the Ottawa Citizen.
Toon Dreessen is president of Ottawa-based Architects DCA and past-president of the Ontario Association of Architects. For a sample of our projects, check out our portfolio here. Follow us @ArchitectsDCA on Twitter, Facebook, LinkedIn, and Instagram.