News & Media
Plan. Do. Check. Act. – How an ISO 9001 Certification means quality
January 28, 2020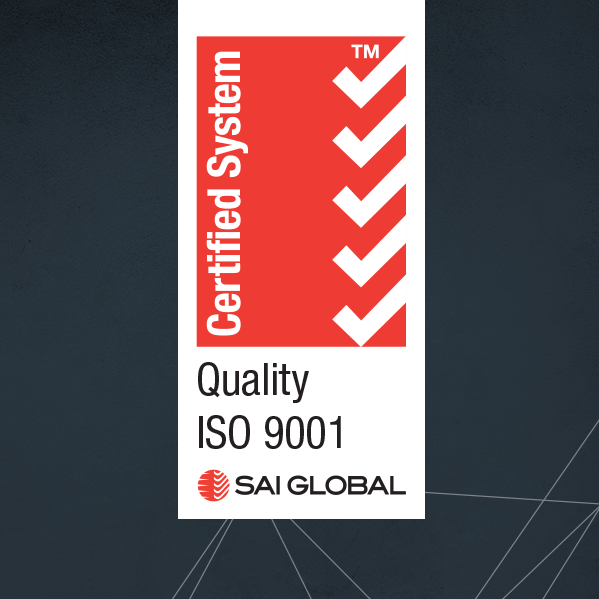 If you're in business, you're likely already doing this in your line of work. ISO 9001 Certification gives us a framework for making sure that we do this on every project, every time.
We are one of a handful of architecture firms in Canada with this unique certification. Getting this certification is more than just filling in forms and hoping for the best: it means we commit to a rigorous process that results in quality and an audit process to verify that we're on the right track.
Instead of just vague promises to plan, do, check and act, ISO Certification means we follow through. It means that on every project, we plan out what we are going to do. Then we do our work, check it and then act on what we find.
During construction, we track changes and record where extra costs are attributable: site conditions, client requests, or consultant coordination: these let us find ways to improve on processes. On a recent project, we had less than 1% change orders due to coordination issues. 
Our clients see and appreciate that a Quality Assurance Process means a clear process; coordinated and organized documentation, and fewer change orders. Our mantra, "On time and on budget" is proven by our track record.
At the end of the project, we review opportunities for improvement. What could we have done better on this project? Where did we succeed beyond expectations and what did we learn that we could apply to other projects?
Annually, we review our Quality Plans in an internal audit. We look for gaps in information, filings and missing information. We check to see that emails are archived, drawings can be found, and submissions are made, filed and recorded in a logical, consistent fashion. After our internal audit, we carry out an external audit, looking for patterns, gaps, and fresh eyes to help us improve.
When I started as a partner in this firm 8 years ago, my previous partners had an established ISO 9001 Certification process. We found ways to improve the process, and, since their retirement in 2015, we've improved the process, made it easier to use and embraced the 2015 edition of the Certification that focuses on risk mitigation. Sonia Allaham took charge of the ISO process in 2016 and has successfully seen the firm through the transition to the newest standard, internal and external audits and is the firm's Quality Assurance Manager and a certified Internal Auditor.
This past fall, we successfully passed our external audit for the twelfth year in a row. We're proud of our track record, are open to new opportunities to improve, and excited for the chance to show future clients that an investment in Quality Assurance means a better outcome.
Plan, do, check, act.
The proof of the pudding is in the eating. Our records, audits and certification show that our name means quality.
So what does that mean for a real project? Here's an example:
Suppose you want to renovate an office building. After contacting DCA, we ask a series of questions to try and understand what you need, and what your goals are: do you want a basic renovation or something that serves as an anchor for your business, making a statement about who you are? What is your budget, experience with this sort of project and have you thought about the schedule for the project, and how construction will impact your ongoing operations? Once we establish some of these questions, we write a proposal, outlining the assumptions, goals and objectives. That sets the basis for the project. 

In a project specific Quality Plan, we document the steps we need to take to meet those goals. We record what reports we receive, which ones we still need, and who provides them. We set out scheduled goals for various project milestones. That means everyone, including the client, our staff and consultants, know what to expect and when to expect it.

At the end of the project, we look back and see if we've achieved what we had set out to accomplish. Suppose the office renovation ended up becoming an addition and a renovation. Why did that happen? Suppose there was a good reason, such as adding a new elevator, accessible washrooms and new mechanical rooms. That would have been documented in the Quality Plan, with you, the client, agreeing to the change of scope. Suppose the project budget grew from $3 million to $4 million; The Quality Plan would show that at a certain point in the process, a budget estimate was done and everyone agreed to increase the construction budget to save operating costs down the road, embracing a higher level of sustainability than originally planned.