News & Media
How public washrooms make for a more welcoming city
January 6, 2021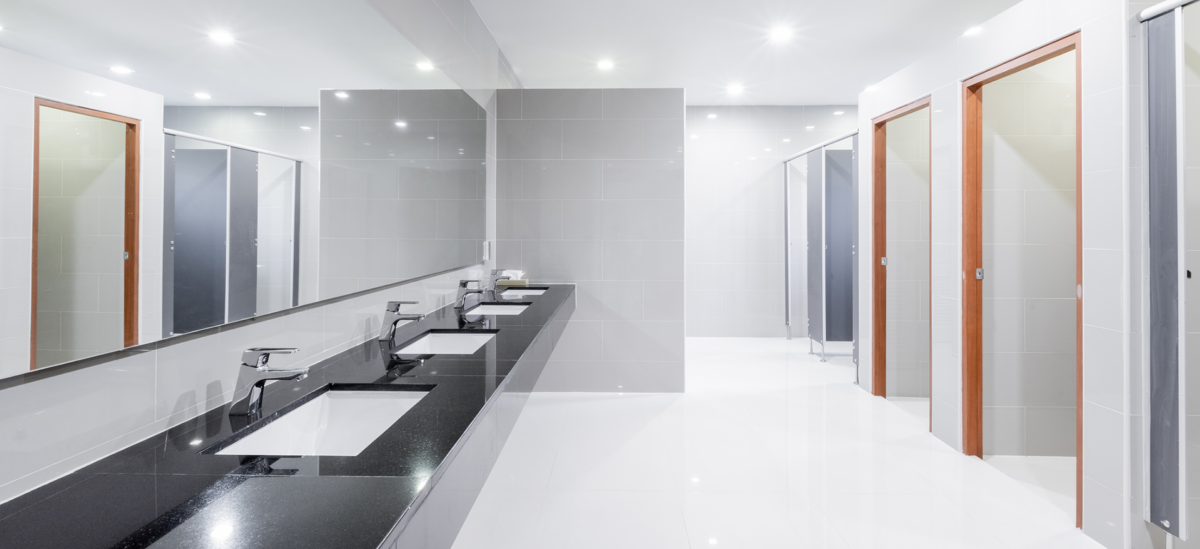 Creating a welcoming environment is no easy task for small businesses. Finding the right space, fitting up the location, and attracting customers are typically top-of-mind concerns. The old real estate saying, "location, location, location" is very true. If your business needs regular clientele walking past your doorway, you need to be in the right place.
How can cities help create the kind of community that supports small businesses? One way is with good public amenities. Most important to this might be washrooms.
Consider that in an area bounded by Tunney's Pasture, Highway 417, and the Rideau and Ottawa rivers, there are 16 public washrooms. This area is home to 15 percent of Ottawa's population as well as most of the city's traditional main streets such as Wellington West, Somerset, Elgin, Bank, and the ByWard Market – all key places where we want to attract walkable density.
If a new business opens today, it has to provide washrooms for both staff and the public. (Older locations might be exempted because they predate modern building codes.) But even if those washrooms exist, COVID-19 has demonstrated that they might be closed to the public because store owners are unable or unwilling to maintain them. And those washrooms are sometimes at the back of the store, meaning they may not be accessible to everyone if it involves sending customers through a crowded stock room or navigating narrow corridors.
Tourism and small business boost
Cities can lead the way.
The GottaGo campaign makes a compelling argument for why Ottawa needs public washrooms. This is a necessary public health service that provides a valuable resource to tourists, visitors, an aging population, and people with disabilities. It is exciting to see that this advocacy has resulted in two self-cleaning toilets being on the City's immediate to-do list.
Imagine if a network of public washrooms existed along our traditional main streets. Parents could confidently plan a day of shopping knowing there is a place to take their kids when, inevitably, someone has to go. It would benefit pregnant women and people with disabilities by ensuring that there is always a place to go.
In addition to making Ottawa more accessible and inclusive, it's also a gender issue. The Royal Society for Public Health, in a report from 2019, found that women wait longer, in part due to clothing and menstruation. Similarly, UBC research identified this "potty parity" issue in a December 2019 study.
Also, because women are more often the caregivers, lack of parity in washrooms means "a huge line for the ladies' room, with girls and women of all ages, plus some boys with their mothers, lots of little kids in strollers, and no line for the men's room." There is good precedent for safe and accessible public washrooms. In the U.K., London has a famous network of public "loos" that charge about 50 cents for access. A similar amount is the expected norm for tipping at French public washrooms, though that price can go up to a few dollars in major centres. These washrooms are staffed to ensure they are cleaned and remain safe. Contrast that to the mindset here in Ottawa, where the city's multibillion-dollar LRT opened to grand fanfare a year ago but provided public washrooms in only four stations, none of which are downtown.
As a city, we have an opportunity to demonstrate leadership in public health and design. Smaller single-person automated washrooms could be located at bus stops and be integrated into welcoming spaces with local information about the community.
Larger, gender-neutral, staffed washrooms could be located at key areas such as parks or thresholds between communities. These could be designed to be sustainable, showcasing local features and community news, while creating a design language for a community that attracts people to the area. This can also be a chance to provide equity with free menstrual products and redesign how we think and talk about washrooms.
Planning an outing, whether for fun or to run errands, shouldn't involve a series of mental checks to make sure that there are stores along the way with available washrooms. As a city, we shouldn't be relying on the goodwill of small businesses to provide a necessary public health service. These are routine bodily needs.
We should be supporting small business owners by providing public health services that can help attract customers to their doors. That boosts tourism and economic activity while creating a more welcoming and inviting city.
——
Toon Dreessen is president of Ottawa-based Architects DCA and past-president of the Ontario Association of Architects. For a sample of Architects DCA's projects, check out the firm's portfolio at bit.ly/DCA-portfolio. Follow @ArchitectsDCA on Twitter, Facebook, LinkedIn, and Instagram.
This article is also published in the Ottawa Business Journal.