News & Media
Holding out for Heritage: preserving Ottawa's Alexandra Bridge in the name of sustainability and history
December 1, 2020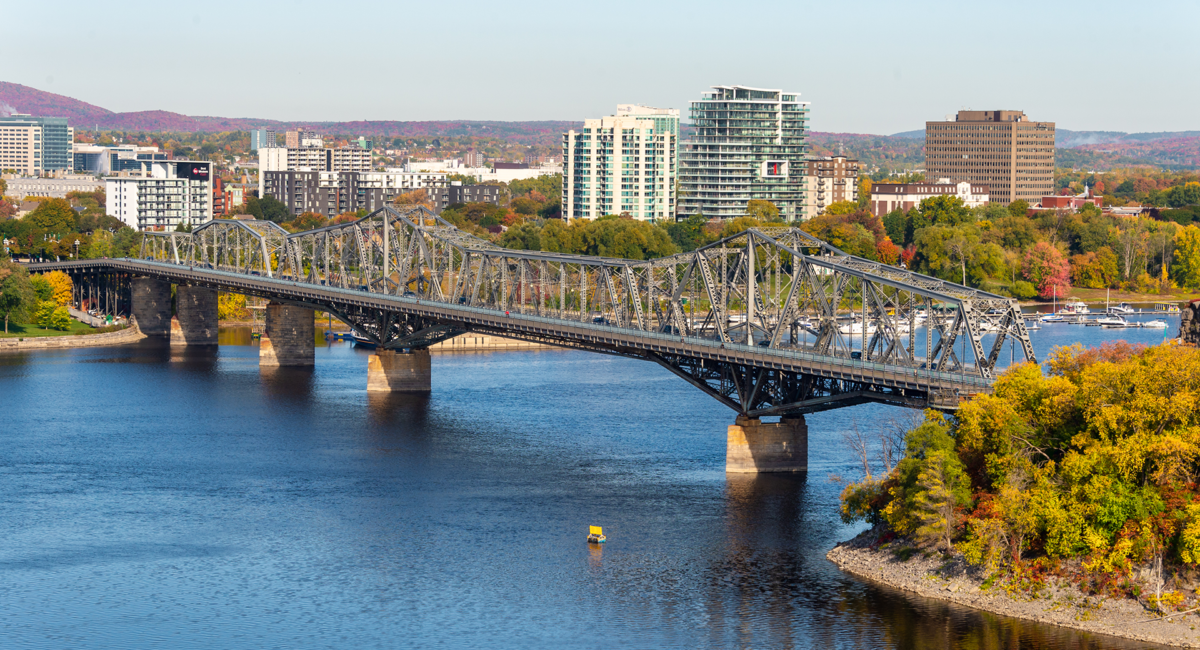 Our built heritage is part of our culture. Few people would debate that we need to conserve, restore, and respect the cultural institutions that house our democracy, our collections of art, or our history. Our built environment is the place we learn about our past, forge our sense of community, and give hope to our future.
The federal government is keen to invest in sustainable infrastructure. Preservation of historic structures must be key to this initiative.
The 2018 publication of the National Trust for Historic Preservation Lifecycle Analysis proved that the most sustainable building is the one that already exists. In November, the National Capital Commission (NCC) proposed a bold vision for public transit, connecting Ottawa and Gatineau with tram lines that could connect two cities in the National Capital Region, creating an enormous public benefit.  A decarbonized transit vision would advance federal government goals for infrastructure spending, climate action, and support provincial and municipal objectives. The federal government has also moved to achieve a net zero emissions target by 2050.
It's surprising, then, that Public Service and Procurement Canada (PSPC) is determined to demolish the Alexandra Bridge, planning to replace it with a new vehicle crossing.
Current public engagement on this process doesn't disclose the rationale for the decision, simply saying that it is at the end of its service life. Little or no public information is made available as to how this decision was determined; replacement is offered as the only option. We know that bridges can last for centuries; its lifespan is affected by how well it is designed, maintained and cared for, along with the type of traffic it carries. Consider the Golden Gate Bridge: it is nearly as old, equally iconic and respected, and there is no debate about replacement.
The Alexandra Bridge, now in its 12th decade, was once the longest bridge of its kind in Canada. It was designated as a National Historic Site by the Canadian Society for Civil Engineering in 1995. Used for rail traffic for half its life, it was converted to carry cars as part of the mid-20th century removal of rail traffic from downtown Ottawa. Today, it carries less than 10% of the vehicle traffic crossing the Ottawa River but is the most heavily used pedestrian and cyclist river crossing in the area.
Interestingly, an internet search for images of Ottawa River Bridges calls up numerous, iconic, images of the Alexandra Bridge, the Prince of Wales Bridge, and Chaudière Bridge. All are similar steel truss bridges built before 1920, reflecting our industrial heritage. These crossings have survived and continue to be used and loved. They are integral parts of our cultural heritage and deserve respect, conservation and care.
Not only are the bridges frequently photographed, they also provide some of the best views of the City.