News & Media
Designing Safer Streets for a Spooktacular Halloween
October 26, 2023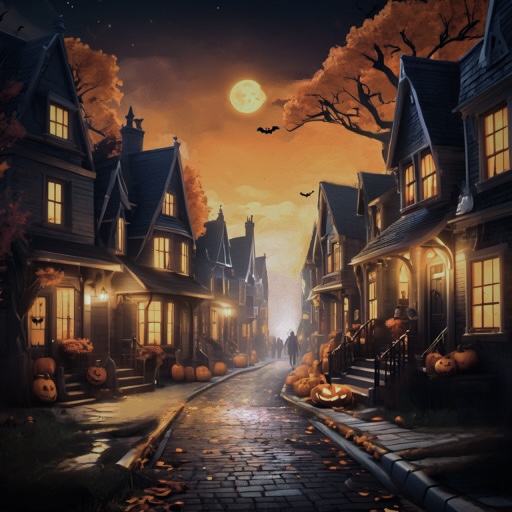 Designing safer streets is a year-round priority, with Halloween serving as a reminder of the crucial need for well-planned neighbourhoods that enhance community safety and well-being.
Halloween is a festive time when streets across Ottawa come alive with costumed trick-or-treaters, but it's also a time to reflect on the safety of our neighbourhoods.
As an architecture firm committed to creating better places for people, we believe that safe streets are vital for a community's well-being. In this blog post, we explore the importance of designing safer streets for Halloween and beyond.
Whether its once a year when ghouls and goblins roam the streets or every day walks to the park or school, we must design our neighbourhoods to be safe for everyone. Here are a few key considerations:
Halloween night can be dark, making visibility crucial. In denser urban areas like inner Ottawa communities such as Centertowne or Vanier, proper street lighting not only enhances the festive atmosphere but also ensures trick-or-treaters can see and be seen.
In neighbourhoods with heavier traffic, implementing traffic calming measures, such as speed bumps and narrowed streets, can help slow down vehicles and reduce the risk of accidents.
Clearly marked crosswalks and well-placed signage are particularly important in Inner Ottawa, ensuring pedestrians can cross streets safely, even in the midst of Halloween chaos.
Inspired by a Halloween tradition, the "Trick-or-Treat Test" is a concept that evaluates urban design based on how well it accommodates the needs of residents, especially during Halloween. Homes built in the mid-late 20th century, particularly in suburbs, tend to have their garages face the road first. These so-called 'snout houses' make it more challenging to connect houses together in a neighbourhood because the entrance to each home is tucked away.
At Architects DCA, we believe in the power of design to create safer and more inclusive neighbourhoods. Our commitment to designing safer streets extends beyond Halloween, but this spooky season reminds us of the importance of this mission.
As you prepare for Halloween festivities, we encourage you to consider the safety of your neighbourhood. By embracing good urban design, we can ensure that every trick-or-treater has a spooktacular time while staying safe. Let's work together to make this Halloween and every day thereafter a little safer for everyone.