News & Media
Creating secure environments
April 1, 2016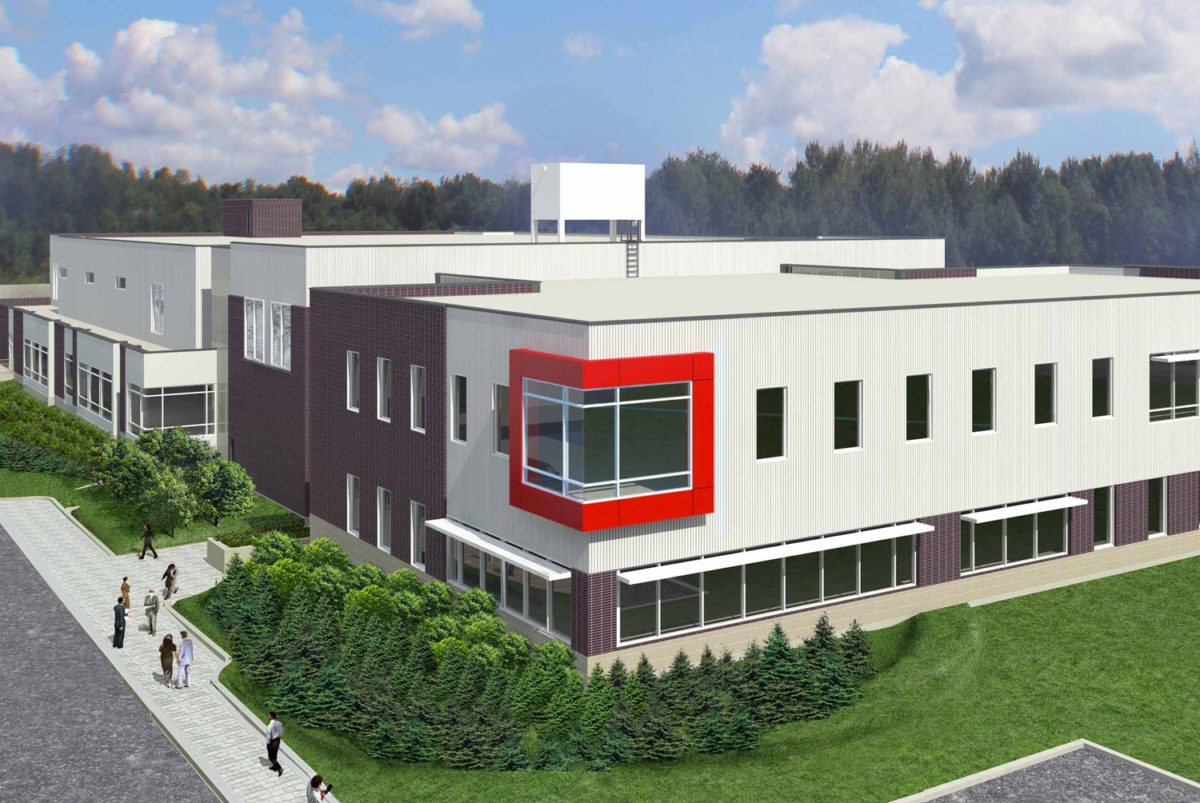 Every type of building, whether in a commercial, residential, or a secure environment, must meet specific standards to ensure the structure can meet safety requirements and function to the intended program while raising the human spirit through its timeless beauty. One of the more difficult structures to design, from an architectural standpoint, is a secure environment such as a laboratory.
Unlike the architectural requirements of residential or commercial office buildings, laboratories must meet additional industry standards while also adhering to environmental, biohazard or other containment regulations while also maintaining a safe work environment for the occupants. Depending upon the type of laboratory, there are a multitude of variables that must be considered. The types of materials, chemicals, and procedures that will be used within the laboratory will determine the type of lighting, ventilation, temperature maintenance, and building materials required in the design. Energy efficiency is also a high priority when designing secure environments. At the same time, the space has to be inspiring; if the lab research involves innovation that could change the world in a positive way, making a space that is as inspiring as the research might help make that research happen.
One of the biggest challenges is understanding what the researchers do and what sort of space they need. Whether its understanding the process of disease analysis or investigating and replicating the fusion reactions inside a star, making sure that the architect understands enough of the science to be able to create spaces that let the researchers do their job is a skill that involves asking a lot of questions. Being insatiably curious helps!
Another important factor that has to be taken into consideration when designing a laboratory is the integration of the systems required to ensure the space is functional. All secure projects will require extensive coordination of standard and emergency systems which could include fire protection systems, emergency drainage, containment processes, complex water systems with highly specialized purity levels, in-house water treatment, sophisticated building control systems, specialized HVAC systems, emergency eyewash and shower stations, and hazardous material storage. Working closely with the engineering specialists, these complex systems have to be coordinated to work efficiently, be in the right location and allow the researchers to their jobs well, knowing that these systems are there for them when they need it.
Great architects will not only successfully coordinate these complex systems while meeting all industry safety standards, but they will also create a space with an optimal design that is adaptable for future technological changes. Creating a laboratory that is flexible enough to solve problems we don't even know exist is the tough part.