News & Media
A conversation with City Councillor Shawn Menard
October 15, 2020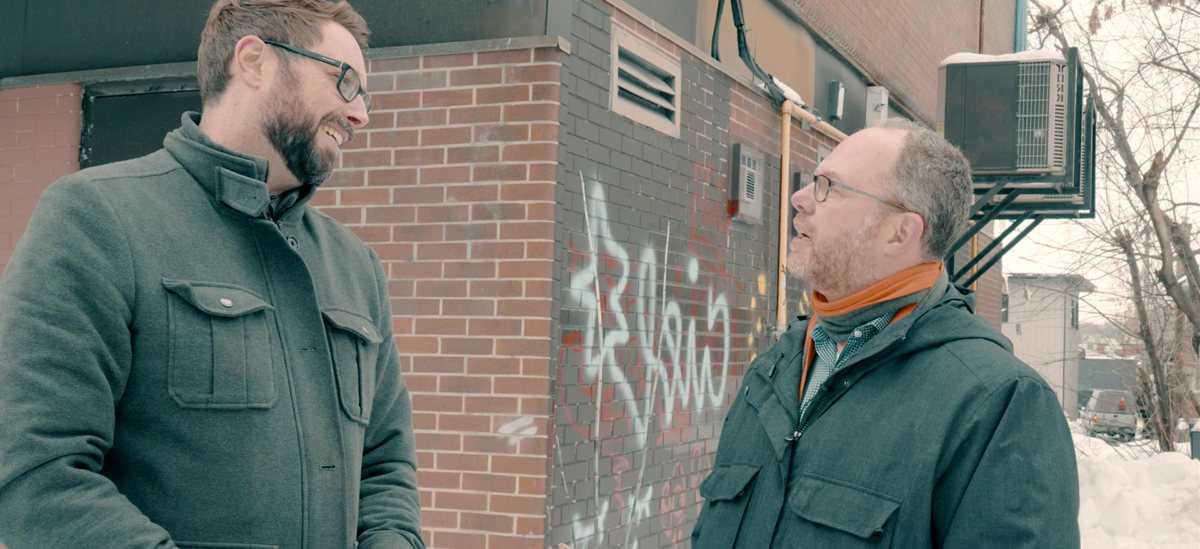 As an architecture firm, not only do we have a vision of sustainable cities and a more accessible built environment that puts people first, we're always looking for ways to strengthen our advocacy by finding prominent voices to join ours in making a better-built environment.
Earlier this year, when the world looked much different than it does right now, we got in touch with these distinguished voices, in an effort to shed some light on the steps we, as a community of Ottawans with a shared responsibility, could take in order to introduce equity and sustainability in the buildings and structures that surround us.
Speaking with City Councillor Shawn Menard, we discussed a myriad of challenges that we face when it comes to reimagining our city, and what would be required in order to change our approach to building better.
Here are just a few of the topics and ideas that were discussed in our interview with Councillor Menard:
Fresh Perspectives:
One way to introduce new ideas into the conversation of reinventing our city is through things like ideas competitions. Before funding is ever even in place, an ideas competition can allow the opportunity for smaller firms, emerging practices, architecture students, and non-practicing architects to share their ideas. It's a great way to show different sides of innovative thinking and engage with the public; the kind of innovative thinking that can break the mould and usher in some real change, laying the groundwork for longer-term planning, budgeting and building community support for creative solutions
Local Planning Committees:
An interesting concept that Councillor Menard introduces in our discussion is the idea of creating localized planning committees, where, in the rural, urban, and suburban areas of Ottawa, there would be locally-elected committees tasked with providing specialized ideas based on their in-depth knowledge of their own designated area. [editorial note: this is something that we might want to double check; i'd hate to put words in his mouth]. With the current challenges of planning approval, we'd support positive changes in how projects are approved that focuses on the key areas where we want public involvement, rebuilding trust in the planning system.
Equity in the Built Environment:
The idea of establishing equity in the built environment goes far beyond typical accessibility standards; it also heavily relies on how inviting a building can be. While we may not think it, the design and implementation of sidewalks, streetscapes and even transit systems plays a major role in providing people with options on how to reach and access the building. These factors also contribute to how the city and its people interact with the buildings and vice versa.
---
These conversations are vital in our work toward sustainable development in architecture and urban planning. While these topics made for some very compelling discussion points, there are lots of great insights that were uncovered throughout the course of the entire interview.
To see the full interview, visit: https://www.youtube.com/watch?v=iEZkQdHQbaQ&t=5s